Hey guys!
Time for another rousing unofficial contest from the community admins. You've heard of Steam, right? The site that allows you to buy PC/Mac games straight to your computer?
In celebration of the upcoming holidays (and a random act of kindness), I'm here to present to you the Steam Game Contest where one lucky winner will receive a Steam game… completely free! Awesome, huh? Let's take a look at what you could win: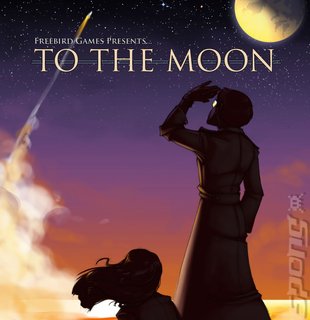 "To The Moon" is an indie-RPG developed by Kan Gao with music by none other than Laura Shigihara (Plants v. Zombies credits song anyone?)
The story centers around a dying old man with one last wish… to go to the moon. The problem is – he doesn't know why. With the help of two doctors and a fantastical machine, the team dives deep into his memories and unlocks a hidden secret of love, death, and the realization that life is eternal.
(If that doesn't move you, check out this trailer and then we'll talk… Dem feels.)
---
So how do you win? EASY! Follow these steps:
1. Post in this thread your favorite indie game.
2. ???
3.

PROFIT

!
One lucky winner will be chosen on from everyone that posts in this thread to receive the game on Steam. Keep in mind you must have a Steam account to be able to receive the prize. If you don't have Steam, it's free to download and free to make an account. Worth it for a free game, I think.
Good luck to everyone, and thank you for participating in this contest! Show your love. ♥
---
In the spirit of indie gaming, IAmTheCandyman has added more games. Each game will go to a winner, so we have more chances for people to win!
Here's the additional prizes:
Bit.Trip.Beat
Defense Grid: The Awakening
Rush
Toki Tori
1…2…3…Kick It!
The Wonderful End of the World
The Ball
Dungeon Defenders
So in addition to our original winner, we now have eight other winners, for a total of 9 people in this thread will win a prize. Huzzah!