Greetings Bashers,
After deliberations with the team here, we've picked the winners for the Bashy Art Contest. Again we want to thank all of you who sent in their art and took the time to make such great looking toys. We thank you for the effort you put in.
So without further ado, here are the winners: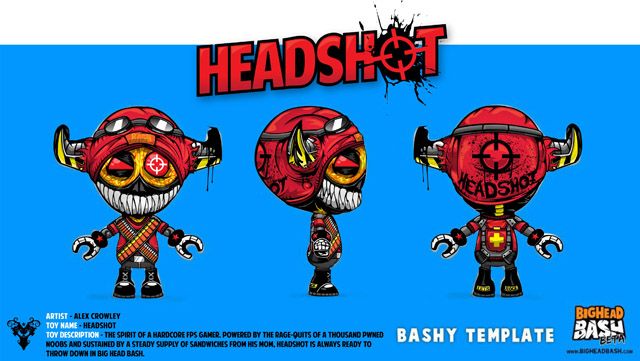 1st Prize- Alex Crowley, Headshot
2nd Prize- Mario Veltri, Oculus Poculus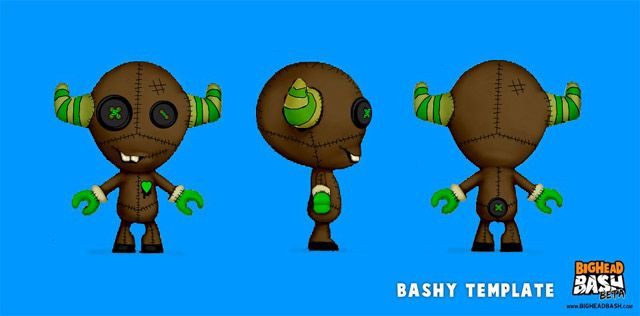 3rd Prize- Erica Claeyssen, SvenGhouli
Headshot will be featured in the game in the near future. Along with that you get 1000 gold tokens for in-game purchase in BHB. 2nd & 3rd places get 750 & 500 gold tokens respectively. Please check your emails, we've already sent you notification about the results.
Consolation Prizes
500 tickets, so that you can buy awesome toys and weapons.
Toto Kwok – Freakin
Pedro Santos – Skyrim
Congratulations to all the winners. There will be more Contests in the future, for those of you who missed out, keep checking back. We'll be giving away a lot more prizes soon.