YOU MUST count your own points, it will make my life easier.
I WILL NOT COUNT YOUR EVOLUTION IF YOU DO NOT PUT YOUR POINTS
You do not have to compete, you can just post for fun!
Sorry for all the people that have already created their evolutions, but me finding all these points is exhausting.
ACTION CARDS DO NOT COUNT
So, I came up with a new idea.
This is where you have to have 3 cards or more, that have some similarities to evolve from 1 card to the next.
For example.
This is not from common to rare, just look at the picture.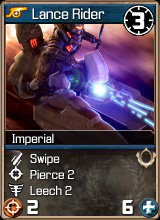 Evolves to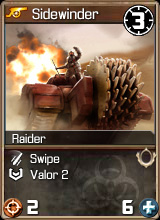 Evolves to

Have fun with this thread, there are many cards that look like they have evolved.
I will add a points table.
IF YOU ARE EVOLVING STRUCTURES, ATTACK DOES NOT COUNT, A RULE THAT INVOLVES ATTACK IS CANCELED OUT
FROM NOW ON, TO HAVE THE SAME COLOR, IT NEEDS TO BE NOTICABLE
IF YOU ARE CREATING 4 OR MORE EVOLUTIONS, THAN ALL CARDS MUST HAVE EITHER THE SAME SKILL OR WHATEVER RULE YOU ARE DOING
I only count how many points you get in ONE evolution, So whoever has the biggest streak of points wins!
When I am talking about attack/health/wait going upwards or downwards, I mean that its counting upwards, such as 1 to 2 to 3.
+1 if all 3 cards have at least 1 same skill.
+1 if all 3 cards are same faction
+1 if all 3 cards have the same color
+1 for creating an evolution that makes SENSE (Note that if your evolution doesn't make sense then it doesn't count)
+2 if all cards have 2 of the same skills
+1 if all cards have same wait
+1 if all cards have same attack
+1 if all cards have same health
+3 if all cards have same health, attack, and wait.
+1 if there are 4 evolutions
+2 if there are 5 evolutions or more
+2 if wait counts upwards or downwards. For example, 1 wait, 2 wait, 3 wait. (Same goes for attack and defense)
+2 if it goes from common to rare/legendary
+1 if cards are gotten from the same area. (Reputation, promo, raids NOT INCLUDING PACKS)
+1 if cards are same rarity. (Not Rarity from My Little Pony)
+1 if cards are gotten from the same pack. (Not including promo or reputation ETC)
If this thread is active I will create more rules.
This is per post, so who ever has the most points in one evolution will get more points. For example, if I have all 3 the same faction and all 3 have the same color, you are at 2 points.
IT MUST BE 3 CARDS OR MORE
User Ranking:
1st: hammythepig and masterluke- 11 points
2nd: Asklar- 11 points
3rd: Shadowhopeful- 10 points
4th: Bascule2000- 10 points
5th: CHOASPIG222- 10 points
6th: Maik50- 10 points
7th: spike1401- 9 points
8th: XRRRX7331- 8 points
9th: Yoda329- 8 points
10th: THESPOOKY- 8 points
11th: tudordan- 6 points
12th:
13th:
14th:
15th: