Hi guys, the Dev Team have a big announcement. BOTS are now available in BHB. This means that players can now fight with and against AI. You can also team up with friends. You guys have been asking for it and it's finally here. We've doubled the time and score for all BOT TDM matches. Now you can choose to participate in 30, 40 or 50 point matches while fighting BOTS.
Currently BOTS can only be played on Jungle Team Death Match map but we'll be adding more TDM levels in later builds. In the mean time, check out the BHB and Bash some BOTS.
Here's a quick guide on starting a BOT match.
Create a TDM room and once in a Lobby click CHANGE.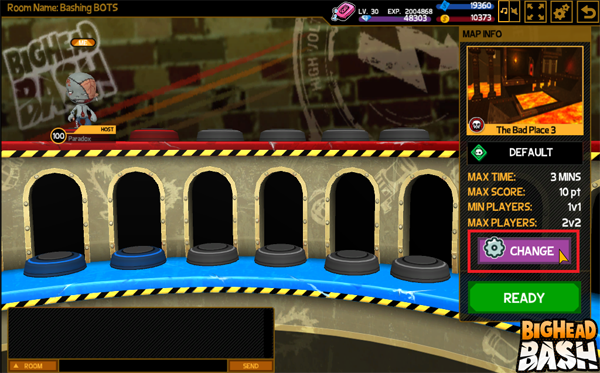 Scroll the map button to Jungle. Notice there's a B and toggle box. Click it to TOGGLE it ON. This will let the game know you wish to play with BOTS.
Select how many players you want to play with along with level and Speed.
NOTE: BOTS are not affected by changing Speed setting.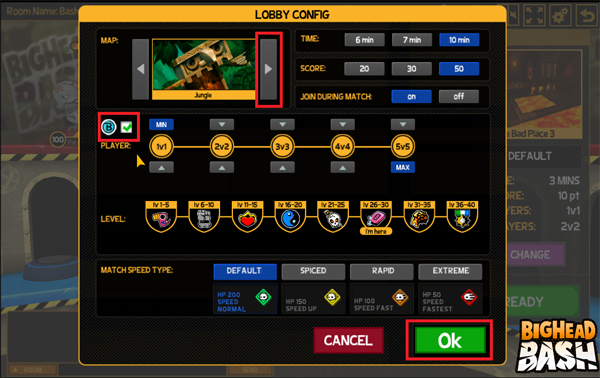 When you're done, click OK.
Once you're back in the Lobby, press READY and you're set to go.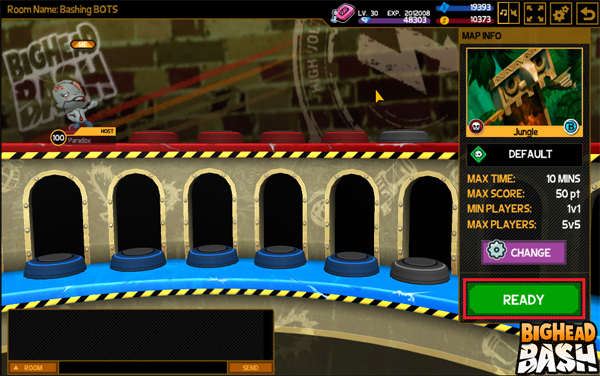 When playing with BOTS you don't have to wait for other players to join you. You can chose to start the match with only one player or you can choose to wait and fight with or against people and BOTS.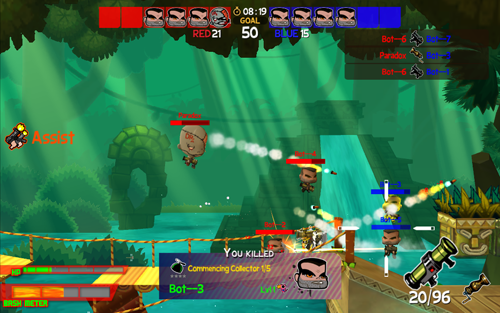 Enjoy Bashing some BOTS!
Other build updates:
BOTS

now available in Jungle

TDM

Match times and score doubled for Jungle

TDM

BOTS

Ongoing stabilization fixes for White Team bug instances
Value tweaks to Collection Value on Boosters
Rebalanced values for Daily Quest rewards
Winter Toys removed from store.