In this event you as the player will be charged with finding the specific equipment to win the prize. The more you find the higher the win!!
1 Theban FTW!! – entrust this lovely horse and you can win!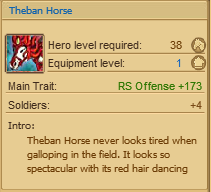 or
2 Enjoy some humor? Daily Quest a Ring a Joke!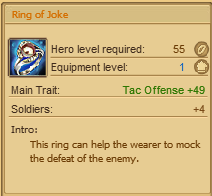 or
3 Complete an entire Trojan Bow! (other wasn't available :-P)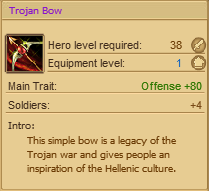 Each win will get you 10 chips, 10 gift cards and 10 gold!!!
To win you simply need to post a Screen shot of your equipment acquistion… previous equipment does not count (yes I can check _ ) Screen shot must show ingame name and date and time!
Posting format
Ingame name: Kailis
Equipment : Ring of Joke
Link:(please put a space here before posting link)http://ringofjokelink.jpg
Max 2 wins for each!!!! Thats a possible win of 60 chips, 60 gift cards and 60 Gold!!!
Any questions see me
GMKailis