Has anyone heard of this? Blik is a company that makes stickers that go on a plain wall to make it more interesting.. Recently, they started making Nintendo graphics. I got my hands on a set, and this was the final result: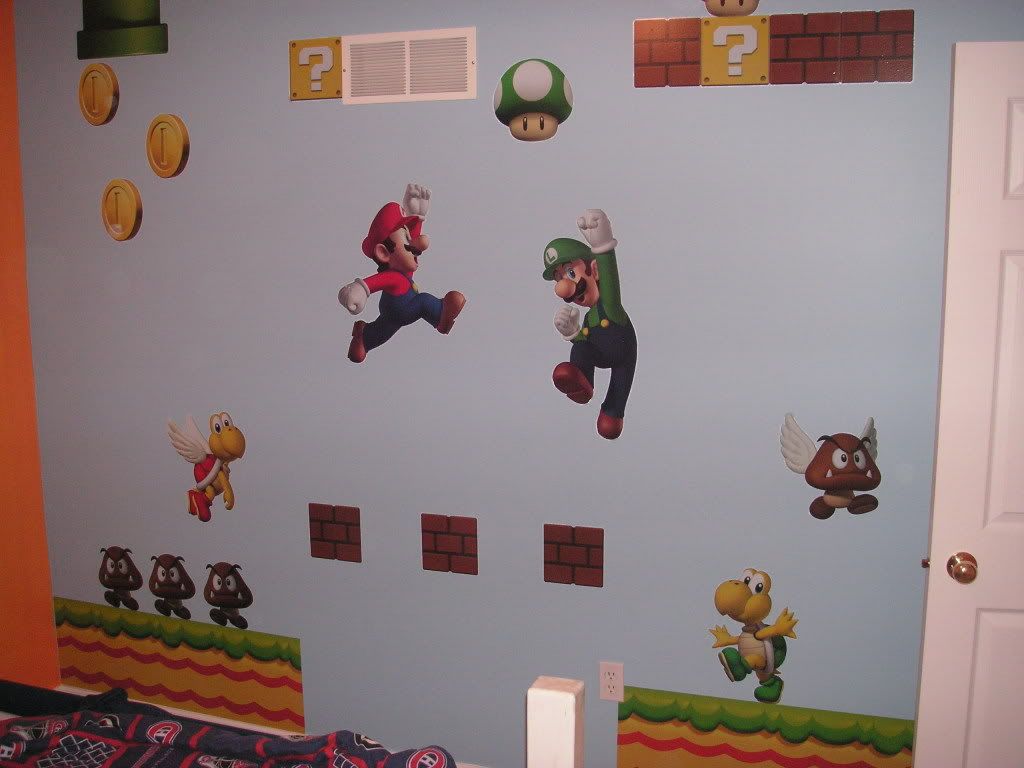 (Yes, my walls are orange. The only reason this one is blue is for Blik.)
Anyway, I really like the result, and would recommend Blik to anyone who has a boring wall and wants to spruce it up.
More photos:
(In convenient link form for lack of big-ness)
http://i305.photobucket.com/albums/nn216/Avrohead/Hackeys%20Stuff/010.jpg
http://i305.photobucket.com/albums/nn216/Avrohead/Hackeys%20Stuff/011.jpg
http://i305.photobucket.com/albums/nn216/Avrohead/Hackeys%20Stuff/012.jpg
http://i305.photobucket.com/albums/nn216/Avrohead/Hackeys%20Stuff/013.jpg
http://i305.photobucket.com/albums/nn216/Avrohead/Hackeys%20Stuff/014.jpg
Learn More at www.whatisblik.com