I think the most painless death would be a sudden and chosen one.
I'm not saying that I want to commit suicide, but if I knew when I was going to die I would make sure that I use my time wisely and when the day comes I would take matters in my own hand.
I once saw a documentary about extreme sports where they made an expedition into Antarctica and climbed Ulvetanna Peak (I think that was it) in order to perform a base jump from there.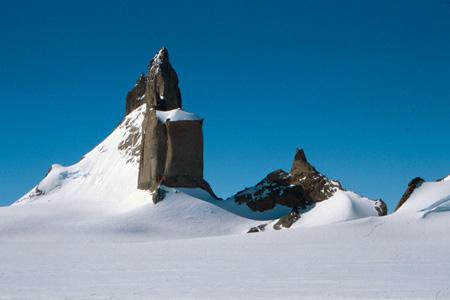 Jumping from a high place has to be the best way to go. You are pretty much guaranteed to die, and quickly, you can have a good time on the way down and you don't ruin anyone else's life (that's going out to you, idiots who fling themselves in front of trains, you assholes). And by doing it in a remote place you minimize the impact on others extremely, because no one will have to scrape you off the pavement. And it's a beautiful place.
So, yeah. Jumping off a high, remote cliff.
EDIT: Found the video. The jump is absolutely amazing.
It was actually Holtanna Peak.


Funny. It looks a lot smaller on that image than it actually is.