I got this from another forum, but i wanted to see what you guys would do.
The puppy.
It would be the most innocent thing in the world. I'm talking about the most adorable puppy that everyone would love. You'd just want to cuddle it in your arms. It'd be that puppy that no one can resist. Just the mere sight of it would make you all fuzzy inside. But that money, oh man. Would you want that million dollars?
The money.
A million dollars. In cash. Antony and Cleopatra! That money could be used for anything. You can help get your family back on track after being in debt. Give it to charity or donate it the kids who can't even get a decent education. Hell, you can buy yourself that new computer you've always wanted. No one will know you've got that amount of cash. The only catch is you must beat the life (literally) out of the animal with a shovel. Do you have the willpower to handle what you have done for the rest of your life?
So what would it be?
Personally, i wouldn't
Imagine if the puppy was a puppy that looked exactly like this: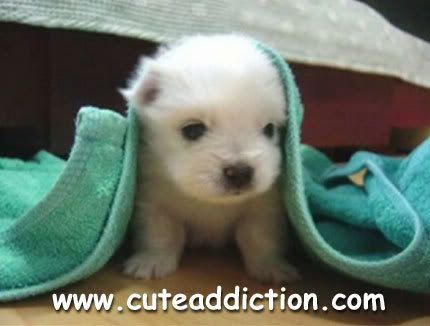 *The people who say they would are full of SHIT. I'm having second thoughts about RMcD though..
TL;DR – YOU HAVE TO KILL A PUPPY BUT IT MUST SUFFER BEFORE IT DIES. NO 1 SHOT KILLS LIKE A BULLET TO THE FACE. ANY WEAPON OF CHOICE EXCEPT A GUN. YOU GET $1,000,000 FOR DOING IT. WUT DO?