My FULL STATUS: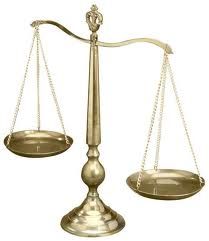 (4x of the same)
Courtyard – Judicial Branch
Hps: 500
Yield: 1 Justice point.
2x of each one.
Name: Enforcement
Cost: 3 Justice points.
Results: Kill a monster that just destroyed a monster.
Name: Imperial Discipline
Cost: 5 Justice points.
Results: During this and the next 2 turns, take control of a chosen monster.
5x commons, 3x uncommons, 2x of 2 different rares.
Name: Basic Soldier
Rarity: Common
Cost: 3 JP
Hps: 250
Abilities:
slasher
Does 75 damage.
whirling blade
Costs 2 JP. Does 75 damage versus all the forces of a target player.
Name: Imperial Scout
Rarity: Uncommon
Cost: 1 JP
Hps: 75
Specials:
scouting
Able to detect basic and minor stealth forces with average efficiency for basic.
Abilities:
dagger strike
Does 25 damage.
first aide
Target allied unit regains 25 life.
Name: Security Officer
Rarity: Rare
Cost: 5 JP
Hps: 425
Specials:
advanced security
Able to detect major, averaage, basic, and minor stealth forces with impressive efficiency for major.
covert opps
Whenever an allied unit attacks a stealth unit, the damage is doubled except for this kind of unit.
Abilities:
crimson slash
Does 125 damage. If this attack destroys a unit, you may attack again repeatedly.
anti-steath wave
Does 225 damage against all stealth forces(even cloaked) and automatic detection. Costs 3 Jp to use.
Name: Elite Guardian
Rarity: Rare
Cost: 8 JP
Hps: 425
Specials:
reliable guardian
This unit may defend up to 3 times.
team first aide
All allied forces regain 25 hitpts each turn.
Abilities:
guardian strike
Does 125 damage. May execute as a result of defending.
protectorate
Until your next turn, damage on this unit is reduced by 75 points.
first aide
Heal target unit for 100 life and that unit has any bad conditions remedied.
Name: Basic Sniper
Rarity: Uncommon
Cost: 4 JP
Hps: 225
Specials:
justice aura
This unit has average stealth and can detect such naturally. If this unit is uncloaked for more than 3 turns, he may re-cloak as well.
shadow fading
After this unit is attacked, he may enter stealth automaticly.
Abilities:
precision strike
Does 125 damage, targeting.
Deadly snipe
Automaticly kill a monster costing a total of 3 points or less. Usable only in stealth.
Unlock: 65
Each: 22
Purchased 3 of these, plus one more courtyard, thus I have 5 cyts total.
Name: Hepa Station
New Symbol:
Rarity: Common
Hps: 300
Yield: 2 dustmask points
50 now. (22 startup, 10 each)
(thus 3 stations)
Name: Medical Technician
Hps: 65
Rarity: Common
O2: 35
Costs: 2

DMP


Specials:
quarantine
enemy forces cannot leave the field when this unit is present.
Attacks:
hypotheric needle
Does 35 damage or heals for the same.
adrenaline rush
1

BHP

: May use freely without limit. Unit may do another attack action, but looses 5 o2 or 10% of their max(whatever is higher, rounded to 5).
(its not a mistake in the cost.)
(35 startup, 5 each)
(4 purchased) = 0 VPS