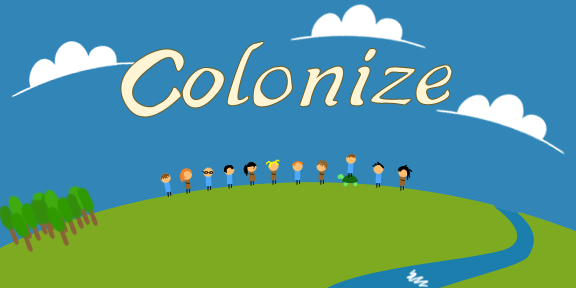 [ Copy this | Start New | Full Size ]
Yup, another one.
I originally started my "Quest for Kongregation" to waste my free time and not be bored, but it soon evolved into a website that I can't update THAT much so people can keep up with the story. So now I'm doing things a little differently.
First of all there won't be any extra screen whic you need to track.Just the main one that involves the story.
Second you can now control the 10( expected to change during the course of the game) main characters as you see fit.
With that said, lets begin. Your boat has recently crashed into an unmapped island. Your goal? Colonize it!
Just so we're clear. You have to suggest actions and the people will follow. DO NOT post your own artwork unless it is some sort of fan art or something.
People who think this is not stupid:

People who think this is stupid: