Originally posted by vikaTae:


Originally posted by Twilight_Ninja:

Don't you think it funny that they can't find a cure for cancer, but got right on the

AIDS

epidemic and came up with a possible cure?




Is there a cure for AIDS I don't know about?




Ironically, HIV is one potential cure for cancer. In the lab, at least.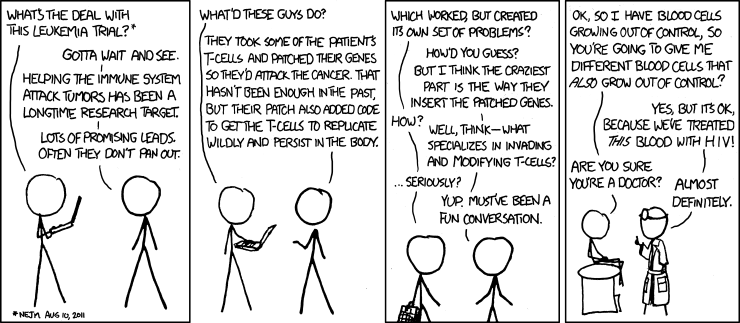 "We're not sure how to wipe out the chimeral T-cells after they've destroyed the cancer. Though I do have this vial of smallpox…"