Apparently, there is a large following of the Nazi party known as SUMKA in Iran.
They want to toss out the dark skinned Balochs and minorities, establish a Persian supernation again, and get rid of Islam. They want to revert back to Zoroastrianism.
A Little Background on Their Founder:
http://en.wikipedia.org/wiki/Davud_Monshizadeh
He was a professor, in the SS, and protected the Fuehrer Bunker at the Battle of Berlin.
EDIT:
Some pictures of Davud Monshizadeh and their movement: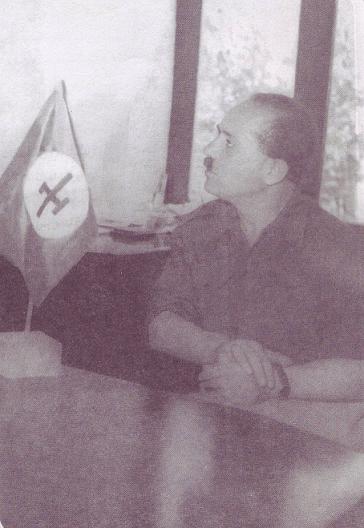 I had absolutely no idea that an Iranian Nazi Party existed.
What are your opinions on it? Should it be illegal? Do you appreciate their strive for their own cultural identity?
DISCUSS
Express you own viewpoint and stick to it! I appreciate any view on this.