Topic: Reactor idle / Region ThermoNuke help
You should probably give up on the thermonukes for now and see if you can manage 2:1 water-cooled regular nukes. The advantage of 2:1 over 4:1 or the 6:1 you have here is that it's a lot easier to pack a lot of them into the available space, so there are fewer wasted squares.
So something like this, except with regular nukes instead of thermonukes: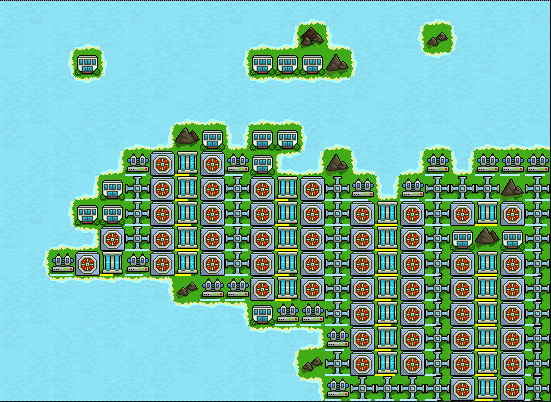 This gets about 15 more generators than your setup and supplies water to all of them. Upgrading the effectiveness of the nukes isn't cost-prohibitive yet so you can scale that up to how much water you're able to support. Once you've upgraded the water supply enough, you can switch everything out for thermonukes instead. If you're going to go with water pumps, though, you do need to be able to upgrade them enough to pay for the amount of space that they use.