Topic: Knight's Fable / Knights Fable V3.13.3: Absolution Tower
More about mounts—Absolution Tower comes!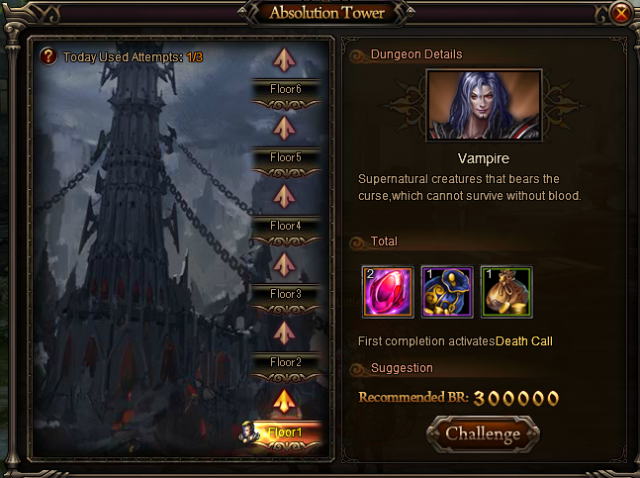 Time to get skills for mounts!
Time to collect more mounts!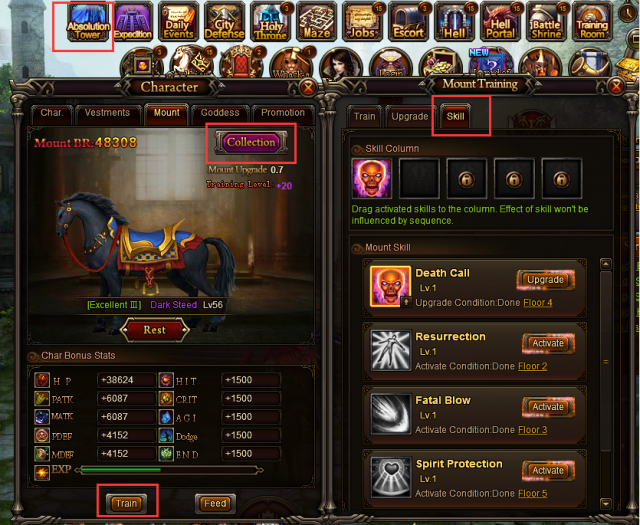 Open Character-Mount-Collection to activate additional bonuses.
Go to Train -Skill to activate and upgrade mount skills. (Do not forget to drag the skills to skill column!)
Now time to be a better mount trainer!

Technical Info:
1- New item: "Absolution Orb" used to upgrade mount skills.
2- AT (Absolution Tower) can be attempted 3 times per day for free.
3- Health is restored after each floor.
4- Mount skills have 2 modifiers. First is upgraded via beating floors, second is upgraded via using absolution orbs similarly to upgrading hero skills.