Topic: The King of Towers / Fauna forge "Heroic mode"
so after many attempts and some luck(treasure hunter appearing in the middle when I needed him), I finally managed to clear Fauna Forge heroic, no talents and abilities, no hero skills, and no special items used: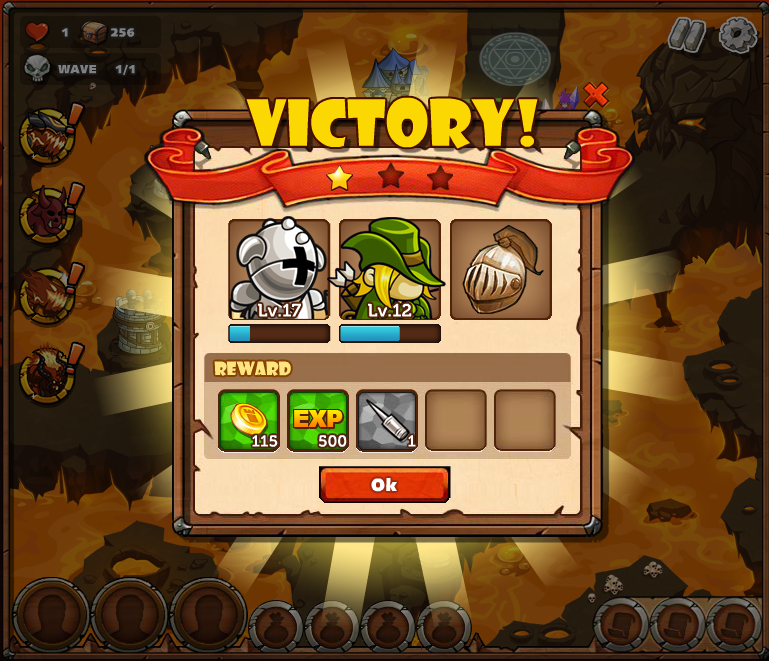 sorry, I did press prt screen before clear, but I forgot to paste it before using prt screen again…
This is my BP when I did this: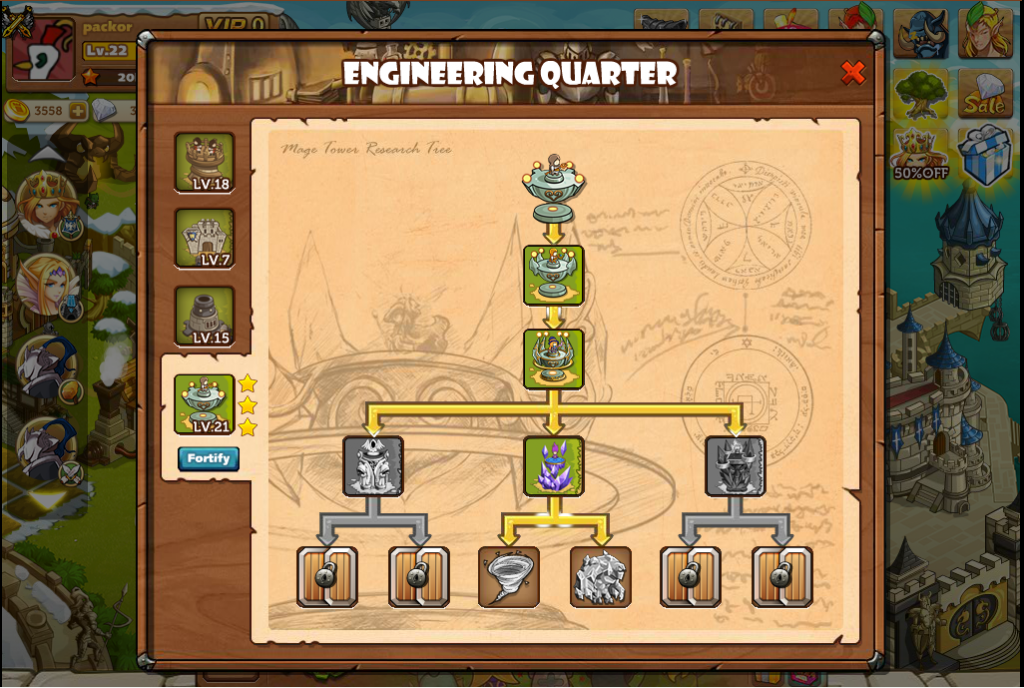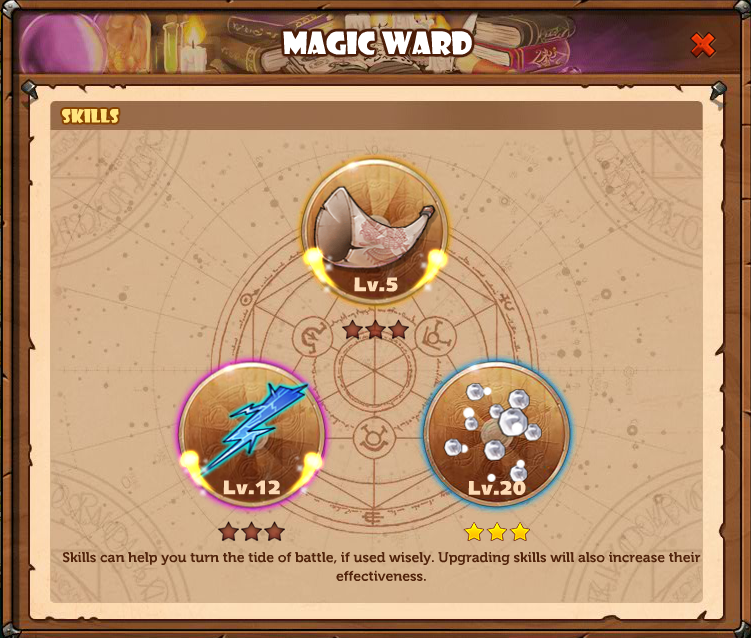 This is my general setup…3 bottom mage towers to level 2 first, heroes up front to tank bear, no lightning bolt, using lightning bolt on 1/3 hp riders for the most part to eliminate their residue unit. Blizzard when the riders are grouped up.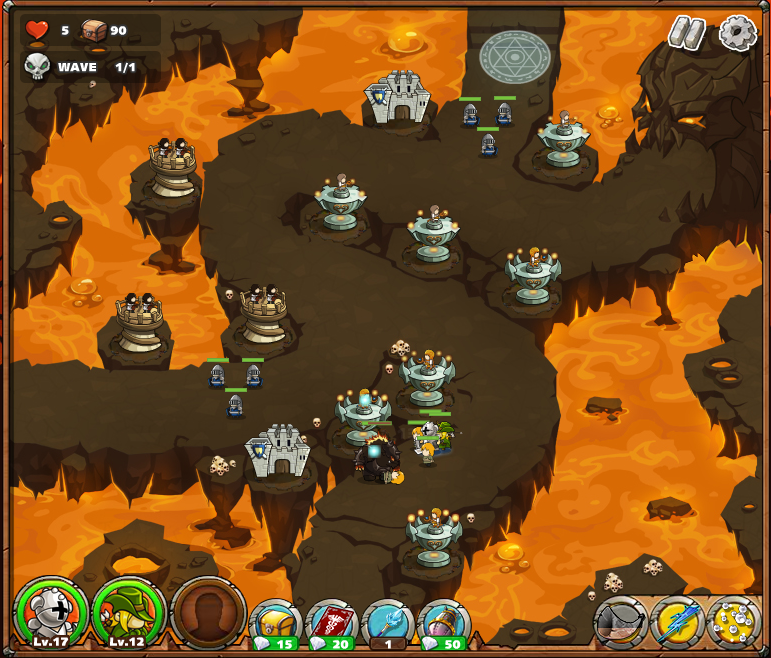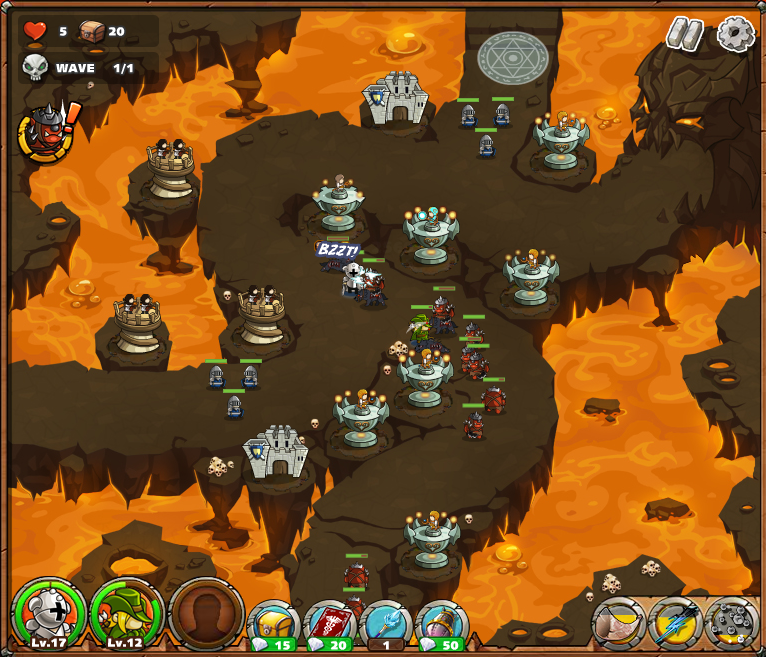 I start upgrading the arrows on the left to handle the dogs, if done right, they should have nearly no hp left by the time they near the exit, also using militia a lot there.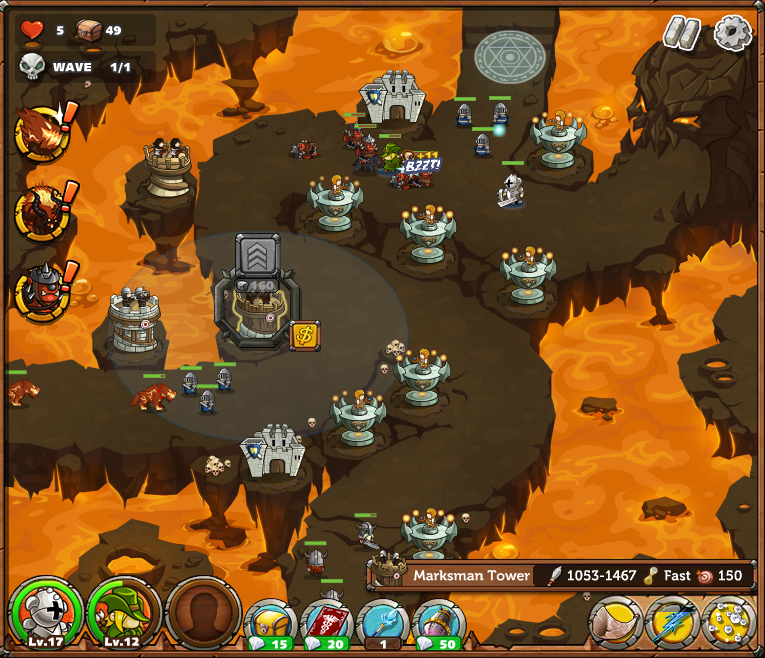 The part where I have problems is when the dogs and the wolf riders come from the right of course, I upgrade my mage like crazy and even had 2 witches up during that wave, and also haltingly upgraded the top barracks to level 3. Unfortunately, I was unable to successfully pass that point again, but that's the important part, and if you use a wand at that point after blizzard, should be able to finish the run without a problem. Well, this isn't a guide, because like I said, I won with luck, but I'm just saying it's possible to do it without all those fancy skills and items.