Topic: Kongregate / Kongregate Ads?
Not once in all my time on Kong have I had one of these ads jump me.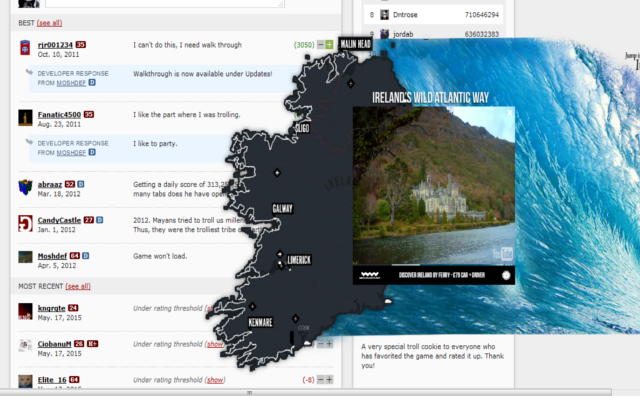 You know, the ones with massive borders and usually play sound without any warning. I see 'em on wikis a lot. I was wondering, "Where the hell is that sound coming from"?
Flicking through my 4 tabs, I couldn't work it out. But it was kong of all places.
What gives?